elegygoldsmith
Good Kinkster or Bad Kinkster?
Updated: Dec 19, 2019
What a crazy year this has been, darlings, from making so many pretty plans in January to seeing them derailed by that cunt cancer! The surgery I mentioned in my previous post went decently well — the tumor is gone, scooped out and any remaining cells irradiated to hell, huzzah! — but some resulting nerve damage turned my left hand into a Magikarp.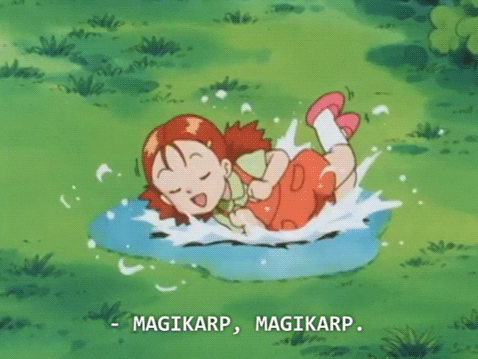 (Since my doc thinks the function can be restored via a tendon transfer surgery I refuse to whinge about it — but suffice to say that for the moment I'm writing everything longhand and then henpecking or dictating it into a computer, which takes forever. And videogaming has become an absolute pain in the arse 🤮)
Master and I completely redefined our roles during this yearlong duck-and-cover disaster, evolving into an asexual DD/lg dynamic to weather the storm. It wasn't something we set out to do; it came about naturally, probably aided in part by my omnipresence on our battered couch (which Master loathes but everyone else adores). Months of living on a knife's edge, wondering if tonight's the night you're going to have to get rushed to the emergency room at 1 a.m. because your immune system is tanking, don't exactly put you in a sexy frame of mind.
Honestly, finding our way back to each other on a sexual level simply took time. whether it's because we first met via our kinky roles or because we've always been codependent AF, we were able to keep the lines of communication open — and when we were truly ready (and I had sufficiently convinced him I was DTF via begging, pleading, and parading around nekkid as needed), we made it happen.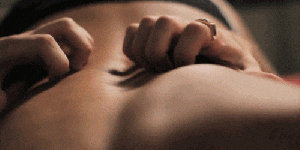 Sex was the bridge, and our favorite kind activity — roleplay — wasn't far behind. The few wigs I'd hoarded during chemo certainly helped out, but even if they went by the wayside as my stamina returned (well, to a point, obvi 😉). We even figured out how to work around my wibbly-wobbly arm, because where there's a libido, there's a way! So all in all, everything with my primary AKA life partner bounce back to where they were pre-cancer with relatively little trouble.
Play partners, on the other hand, were a different story.
(CW: brief discussion of past emotional abuse ahead)
Admittedly, if you shake Elegy's BDSM history tree (just go with the metaphor), scads of former play partners wouldn't come flopping on out like so many beached trout. Yet one in particular, a fellow I call the Sheriff (Editor's note: not an actual law enforcement officer), was someone I'd seen every so often for the year before I was diagnosed.
Having only really practiced poly (practice makes perfect!) for two of the past six years, I'm still not an expert. The transition from poly dating to practical monogamy and then dating independently and together as a poly married couple hasn't been free of the traditional pitfalls, such as jealousy and occasionally letting your partner(s) down because you're still a WIP. So please take all that follows and everything in this blog, really with a honkin' grain of salt; this is my lived experience of BDSM, no one else's.
Anyway, the Sheriff.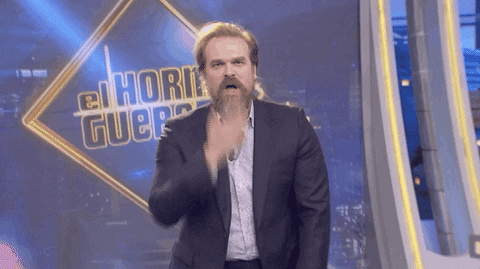 On the physical side of things, he's a little older than me (which is something of a rarity in Elegy's BDSM tree), taller than me (see previous), and has a cock that is perhaps the finest in all the land (Master excepted, of course — but being as how I was in love with him before our first date was over, that's an unfair comparison for any play partner).
The Sheriff is a fellow geek and cancer survivor, but we're not really friends in any sort of traditional sense. I'll hear from him when he wants to hook up, and that's about it.
I actually did see him once in recent weeks, for the first time since the cancer clusterfuck. While it was a good time, the next time that he messaged (a rare day I was home alone, and certainly could've entertained company) I found myself declining his offer to come over. And weirdly, the immediate isn't-it-funny-wait-maybe-not thought I had was, Am I a bad kinkster?
Obviously it was one of those thoughts that becomes less funny and more revelatory the more you consider it. It isn't a testament to the Sheriff — he's very consent-oriented, and has never pressured me whatsoever — but rather the fact that I immediately felt guilty that I preferred to stay at home and write erotica rather than go out and live it.
Was I a good kinkster or was I a bad kinkster?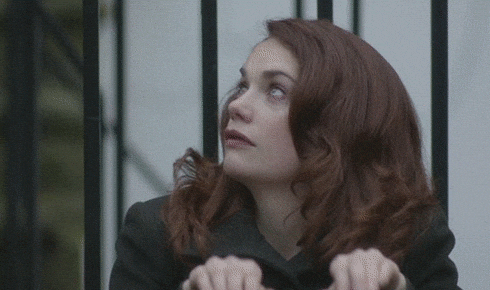 Obviously self-care is never a bad thing, and I'm not a bad kinkster for turning down an offer of funtimes — but coming through multiple emotionally abusive relationships makes a person have weird thoughts like that one.
And that, I think, is why I have such a hard time grappling with the concept of "casual" when it comes to play partners. If it's too safe, it's boring, and if you're going to venture into the heavy stuff, you need to have communication and — to at least a large degree — transparency.
Things with the Sheriff do fit neatly into the safe/ less communication end of the spectrum — but therein lies the problem for me. I want some of the dark, scary things, and I'm willing to invest more in my partners when it comes to communication and transparency to get it.
In lieu of having that experience IRL, I write about it. And this morning I was beyond ecstatic when someone commented on AO3 that I was their "favo[r]ite sadist."
Getting to play around with both sides of sadism and masochism has been one of my absolute favorite parts of writing — and knowing that these weird, beautiful world-bubbles I create are bringing happiness to others is EVERYTHING.
So I suppose I am something of a bad kinkster after all, but only in the best possible sense. And that delights the everliving fuck out of me 🖤
New stuff includes:
As always, thanks for reading, bbys 🖤
xoxo,
Elegy